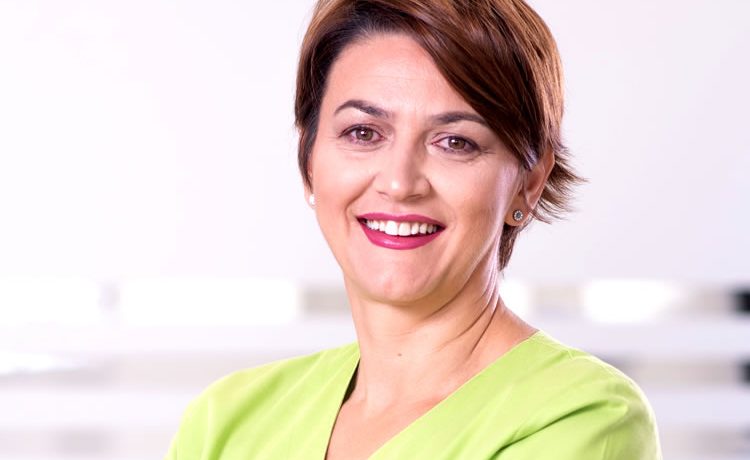 Dr Bojana Antonić
Specialist in oral surgery and implantology
Bojana Antonić was born in 1976. She attended Medical College at the University of Banja Luka and has accomplished both Bachelor and Ph.D. degrees in Dentistry.
After completing her studies, she started working at the Dental office of Dr. Šipka, where she gained practice and experience in the field of implantology and surgery, as well as dental prosthetics. While working in this office, she specialized in oral surgery, implantology, and co-founded the specialist center Osmijeh Plus. During her clinical practice, she also worked as an expert associate at the Department of Oral Surgery at the Medical college in Banja Luka, Department of Dentistry..
She is constantly improving her knowledge and always follows modern achievements in the world of dentistry and attends numerous congresses such as Novi Sad 2009, Hvar 2011, Vienna 2012, Zagreb 2013, Liechtenstein 2014, Belgrade 2015. Novi Sad 2009, Hvar 2011, Beč 2012, Zagreb 2013, Lihtenštajn 2014, Beograd 2015.
Throughout her career, she regularly encounters the most demanding cases of dental implantology while behind her there are several thousand successfully implanted implants. She is certified to work on several implant systems: BioHorizons, Straumann, Izomed, MIS. BioHorizons, Straumann, Izomed, MIS.
As the founder of the Dental office "Dr. Antonić", which is her biggest achievement after many years of experience, she is always at the service of her patients. With dedicated and professional work, she created an office where patients come with confidence.
Together with her team of specialists and modern equipment, she is able to deal with the most complicated challenges of oral health care.
Monday-Friday 09.00 – 19.00
Scheduling an Appointment
Schedule your appointment via the online appointment form.
For all emergencies, you can contact us at the above number.
Send a request for an appointment