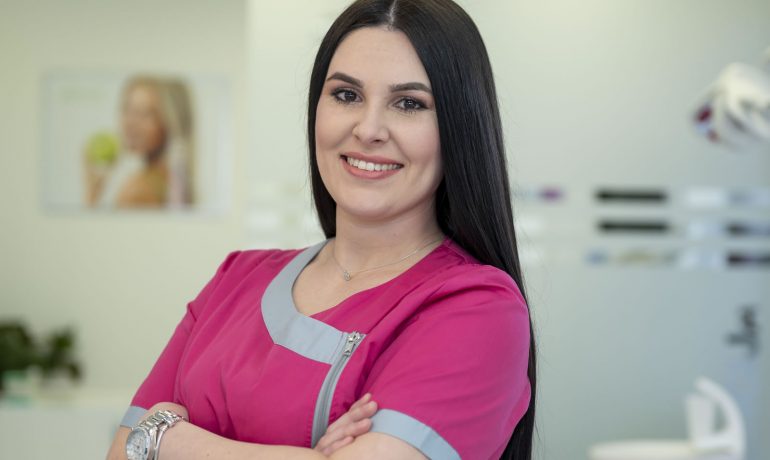 Dr Sanja Ristić Živanić
Specialist in dental prosthetics
Dr. Sanja was born in 1991 in Derventa. She graduated from the Medical High School in Banja Luka in 2010, majoring in dentistry. In the same year, she enrolled at Medical College in Banja Luka, majoring in dentistry. During her studies, she gained an internship at the dental clinic "Dr. Kondić "and then in the Celinac Health Center (public institution).
Professionally she follows modern achievements and constantly improves in the field of dentistry and attends numerous congresses and courses.
She is currently specializing in dental prosthetics
Monday-Friday 09.00 – 19.00
Scheduling an Appointment
Schedule your appointment via the online appointment form.
For all emergencies, you can contact us at the above number.
Send a request for an appointment